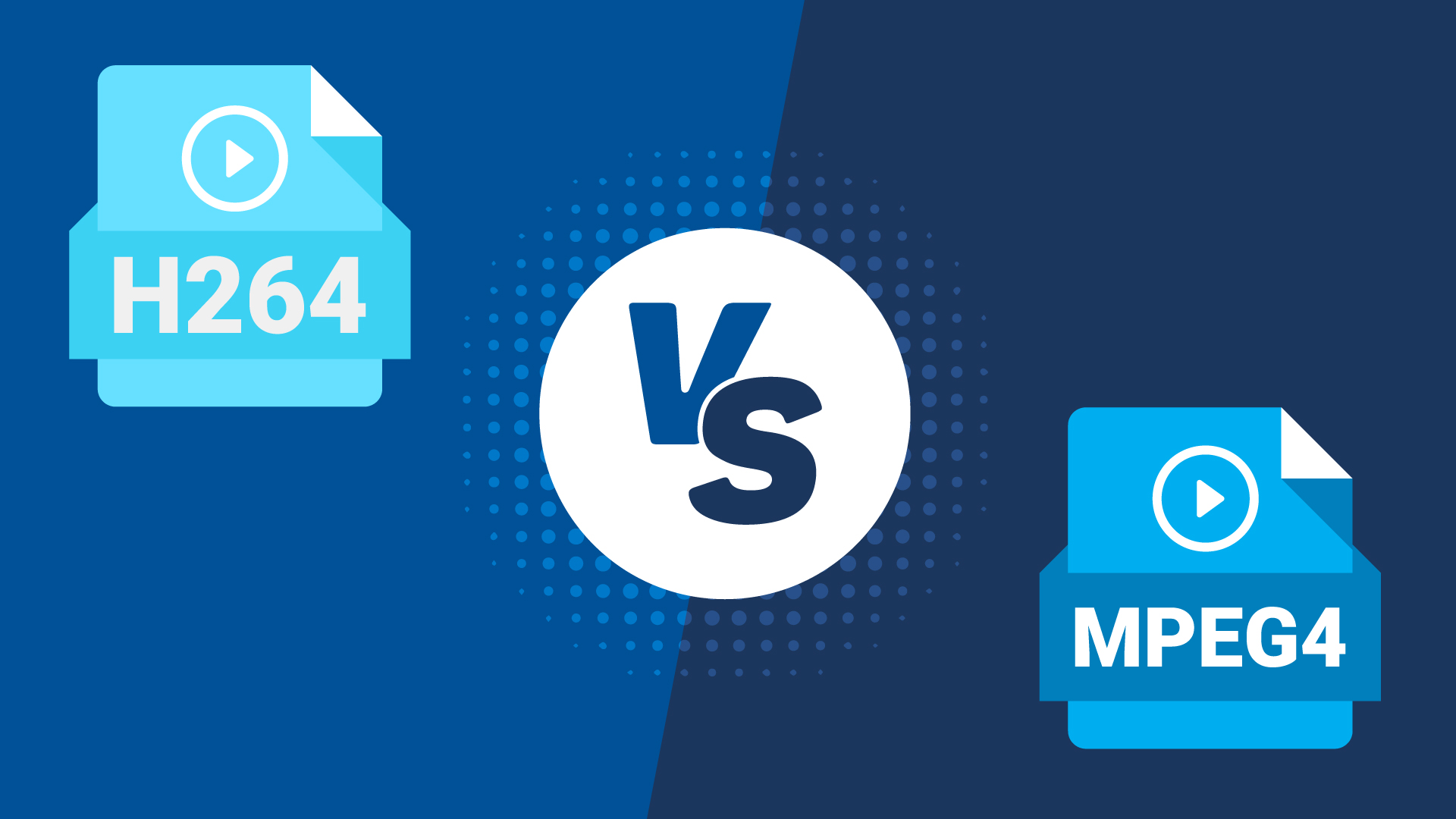 What are H.264 and MPEG-4 Videos?
In the ever-evolving world of digital media, video compression standards play a pivotal role in delivering high-quality videos efficiently. Two terms often used interchangeably, H.264 and MPEG-4, have had a profound impact on video compression technology. However, they are not exactly synonymous. In this article, we will delve into the differences and similarities between H.264 and MPEG-4, shedding light on their evolution, applications, and why H.264 is often considered a significant advancement within the broader MPEG-4 standard.
Understanding MPEG-4
The Moving Picture Experts Group, or MPEG, introduced the MPEG-4 standard in 1998. Unlike its predecessors, MPEG-4 was designed to encompass a wide array of multimedia coding standards and technologies, transcending mere video compression. It aimed to provide versatile solutions for multimedia applications, including video, audio, and interactive multimedia content.
MPEG-4 brought innovation to the table, allowing for the efficient encoding and decoding of multimedia content. This made it suitable for a broad spectrum of applications such as streaming video over the internet, video conferencing, and multimedia storage. It was an important step forward in the world of multimedia compression.
H.264 Emerges
In 2003, a significant milestone was reached within the MPEG-4 standard with the introduction of H.264, officially known as Advanced Video Coding (AVC). H.264 was designed to address some of the limitations of previous MPEG-4 codecs, and it marked a leap forward in video compression technology.
Compression Efficiency
One of the standout features of H.264 is its exceptional compression efficiency. It was a game-changer in the world of video compression. H.264 can encode video with remarkable quality at lower bitrates compared to older MPEG-4 codecs. This efficiency has made it the go-to choice for various applications where bandwidth optimization is crucial.
Widespread Adoption
H.264 quickly gained widespread adoption across the industry. It is supported by a multitude of devices and software applications, making it a popular choice for video encoding. This ubiquity facilitated seamless video playback and streaming experiences for users across the globe.
Improved Video Quality
H.264 provides superior video quality at the same bitrate or equivalent video quality at lower bitrates when compared to older MPEG-4 codecs. This attribute is particularly valuable for video streaming platforms and services, where high-quality video is essential.
Versatile Applications
H.264's versatility has led to its utilization in various applications. It is the cornerstone of video streaming platforms like YouTube and Netflix, ensuring viewers receive high-quality content with minimal buffering. Additionally, it plays a crucial role in video conferencing, surveillance systems, and digital broadcasting.
High Profile Options
H.264 offers different profiles, including Baseline, Main, and High profiles. These profiles enable users to strike a balance between compression efficiency and computational complexity. The High profile, for instance, is often employed for encoding high-quality video content, while the Baseline profile is suitable for less demanding applications.
Conclusion
In summary, H.264 and MPEG-4 are not adversaries but rather integral components within the world of video compression. H.264, as a specific codec under the MPEG-4 umbrella, has revolutionized the way we compress and transmit video content. Its exceptional compression efficiency, widespread adoption, and adaptability to various applications have solidified its status as a video compression juggernaut.
While MPEG-4 laid the foundation for multimedia compression, H.264 refined and optimized the process, setting new industry standards for video quality and bandwidth efficiency. When comparing H.264 to MPEG-4, it is crucial to acknowledge that H.264 represents a significant leap forward within the broader MPEG-4 standard.
As technology continues to advance, it is likely that new codecs and standards will emerge. However, the legacy of H.264 within the world of video compression remains undeniable, serving as a testament to the ever-evolving landscape of digital media.